Fashion basics for men
Every man needs these 7 items of clothing in his closet
If you love fashion, you don't have to own tons of clothes. Because the fact is: you need surprisingly few pieces of clothing to always be well dressed. We show you 7 basics that every man should have in his closet. And there are also a few styling tips on how you can always combine and spice up the pieces in different ways.
1. A sweatshirt is part of the basic equipment
If there is one piece of clothing that should be part of every basic wardrobe, then it must be a classic sweater. Also with a hood, if you like it a little more sporty. In neutral colors like blue, gray or black, the sweater can be combined with almost everything in your closet. Tip: When choosing the material, look for cotton with a certain amount of polyester – then the sweater is not only particularly comfortable to wear, but also stays in shape even after being washed many times.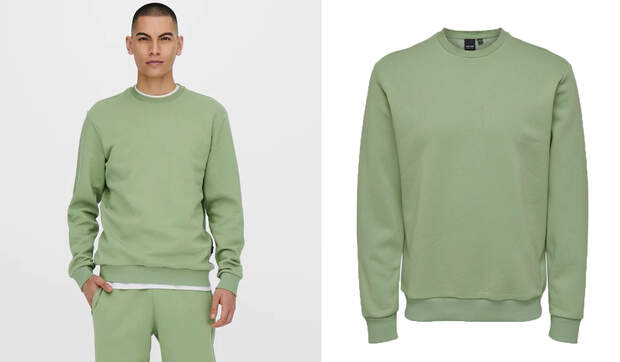 This is how a man wears it: With the sleeves casually pushed up, the pullover looks relaxed. Jeans and trainers go well with this. If you want to upgrade the look a bit, for example for the job, you can wear a shirt underneath and trick with accessories such as a beautiful watch or a noble leather bag.
2. Every man needs a white shirt and a plaid shirt
One thing is clear: a good shirt belongs in every wardrobe. Actually, you don't just need one, but better two different items: A warm flannel shirt in a casual lumberjack look is just the thing for the cold season or cool summer evenings. The checked classic is particularly effective in combination with rolled-up used jeans. You can stylishly round off the look with the right accessories: for example with a trendy outdoor backpack and sturdy boots.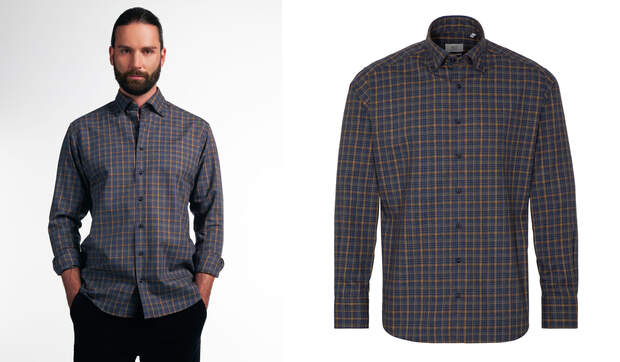 However, such a lumberjack shirt is not for the office or elegant occasions. That's why you should also get a classic model in white. Not only do you look good with a suit in the office, but also with jeans and sneakers in the bar. You can even wear it sporty with sweatpants and sneakers when you roll up the sleeves. And another plus: white simply suits every man.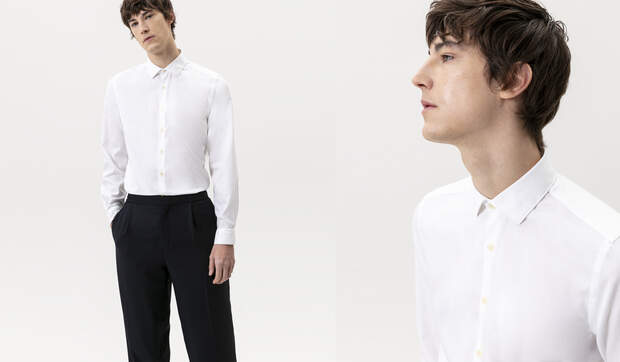 And another tip: If you can afford it, look out for slim-fit or body-fit shirts. They accentuate your figure. But please don't wear it tight. Love handles and a tummy can be perfectly concealed with regular-fit shirts. Here we show you how to find your perfect shirt.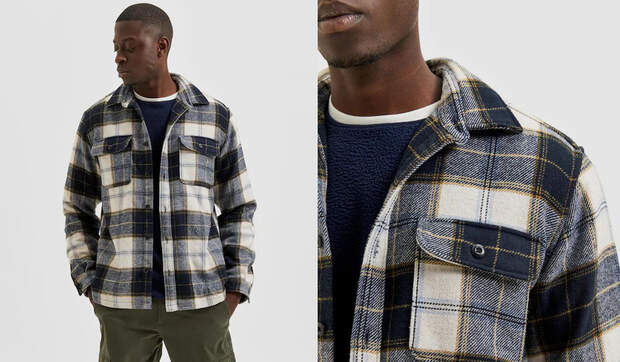 3. Blue jeans are the basis for endless looks
Finding the perfect pair of jeans could easily pass for a lifetime. No other piece of clothing comes in so many different cuts, washes and qualities. It doesn't have to be all that complicated. There is a cut that suits many men: medium waist, straight cut, neither too wide nor too tight. You can find the cut under the designations Regular Fit, Straight Cut or Straight Leg. Also: Here you will find sustainable denim labels that you should know.
The search for the right brand and fit is worth it, because once you've found the perfect pair of jeans, there are almost endless possible combinations: A pair of jeans can be dressed up and down to suit the occasion with little effort and they always fit. Meeting the next day and the suit is still in the wash? Then wear a pair of jeans with a white shirt and classic brogue lace-ups.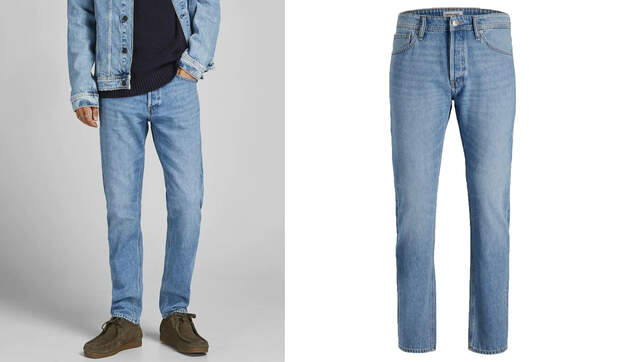 4. T-shirts form the basis of the wardrobe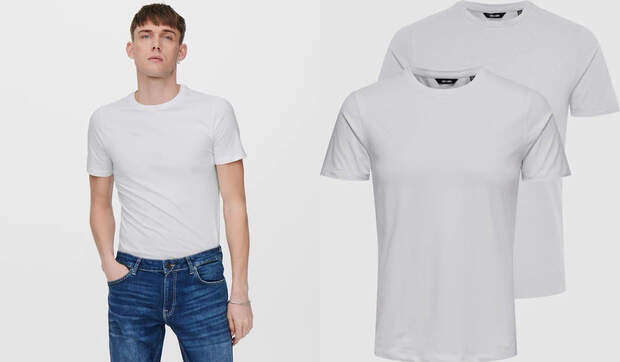 A classic white t-shirt is the perfect basic piece to build up pretty much any look. If you combine it with jeans, you can't be badly dressed. The perfect everyday look. But a t-shirt can even be elegantly upgraded quickly. For example, with elegant trousers, a well-fitting jacket and laces.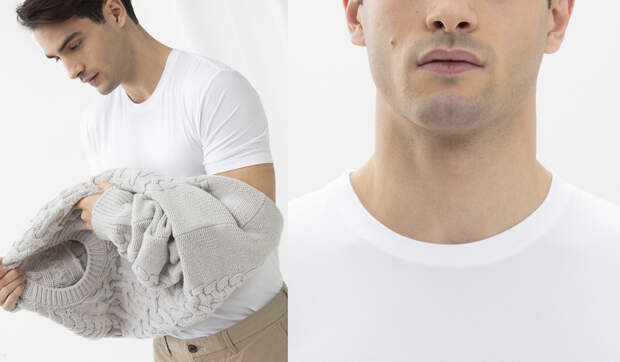 5. A denim jacket always fits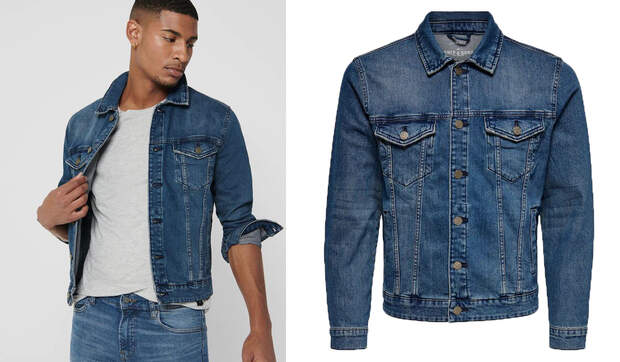 A denim jacket relies on understatement, does not push itself into the foreground and is an absolute combination talent: the jacket looks casual with jeans and a sweatshirt. Together with straight trousers and sneakers, the denim jacket looks quite "fashionable".
And the jackets are also perfect for the transitional period. With a knit sweater and scarf, denim keeps you warm and if the sun suddenly comes out again, you won't get too hot in it. Don't have a denim jacket in your closet yet? That should change as soon as possible!
6. A trench coat makes any outfit look more stylish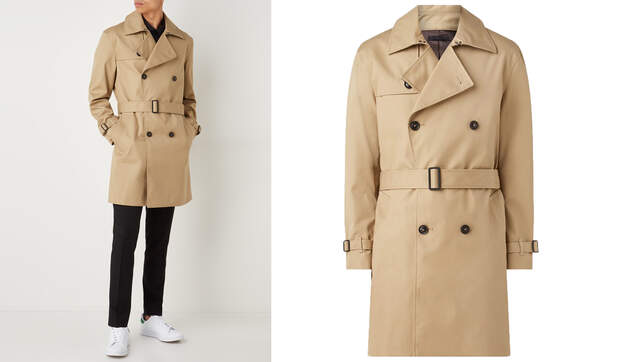 The trench coat is incredibly versatile. The classic color is beige, but the trench is now available in all sorts of colors. If it is worn openly with jeans and a T-shirt or a jogging suit, it gives your outfit a very cool break in style. If you use the classic belt to fasten it, it immediately gets a completely different look and looks very stylish when combined with a shirt and suit.
7. White sneakers really go with everything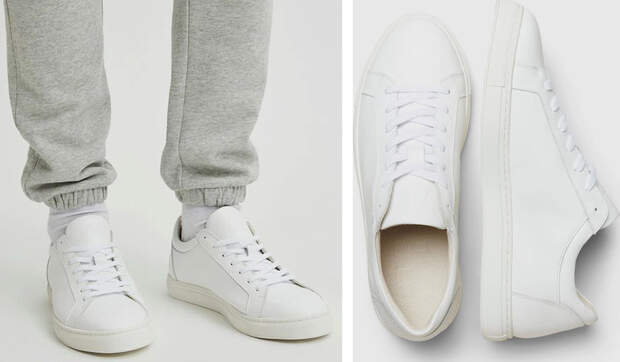 White sneakers are available in a wide variety of materials, but the classic is leather, whether vegan or not. Whether in the office, at a party or for shopping, you can always wear these sneakers. They look chic, go with everything and are super comfortable at the same time. Here we tell you which white sneakers suit you.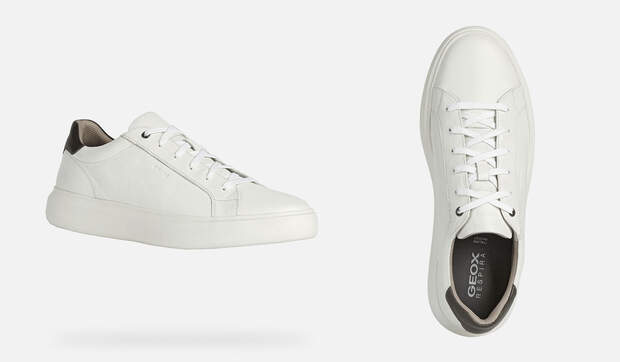 With these basics you can create endless looks. Either by combining the simple parts with each other or by adding a few more unusual trend parts.