Experts: Fourth Covid vaccination not necessary for everyone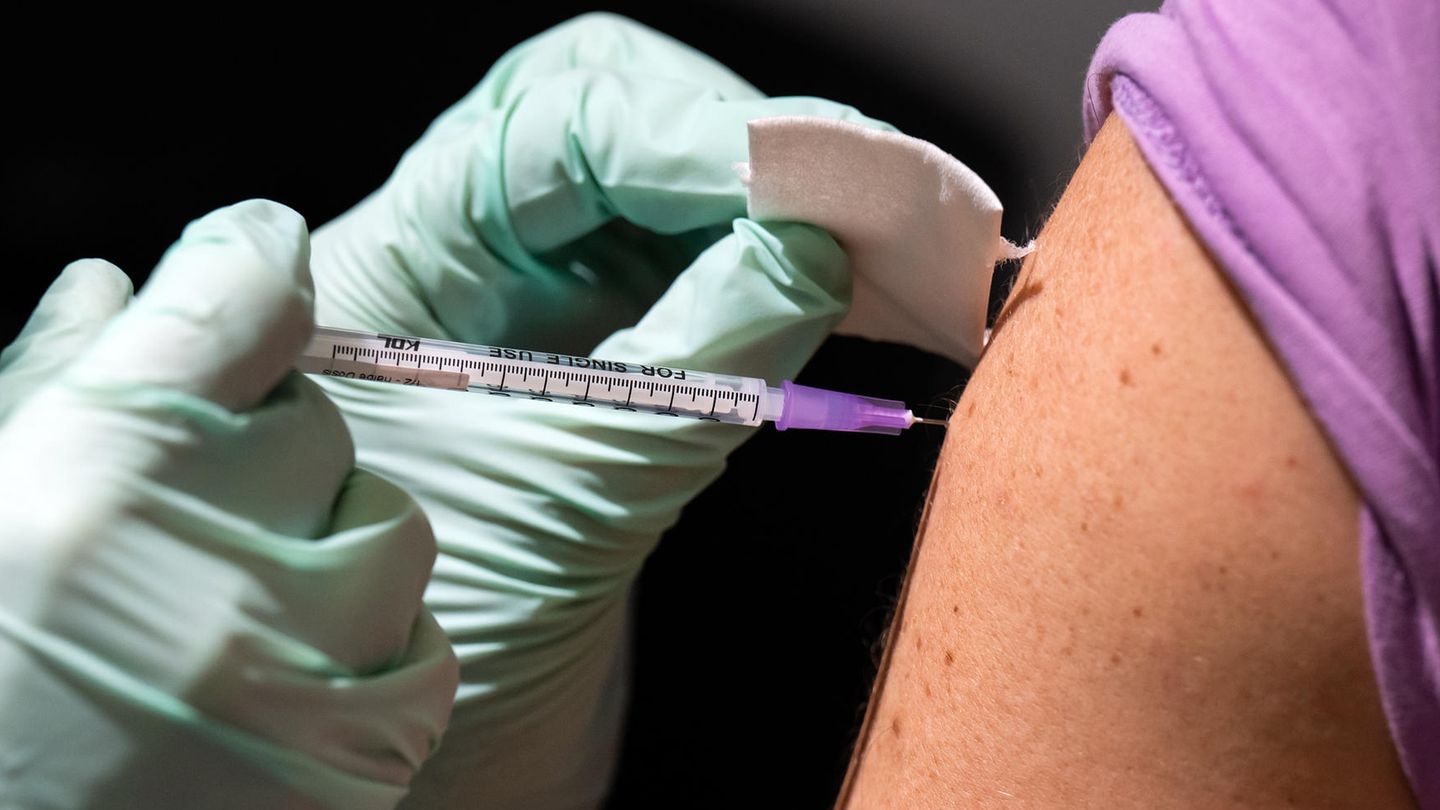 corona pandemic
Experts: Fourth Covid vaccination not necessary for everyone
How important is the fourth vaccination against the coronavirus? Older people and those with certain pre-existing conditions are boosted a second time. However, experts see no point in giving all groups the fourth spade at the moment.
At the moment, the corona pandemic is no longer the dominant topic in the German public. Accordingly, fewer people are vaccinated, although it remains important to immunize oneself. There is currently a debate about whether the fourth vaccination makes sense for everyone. So far, the Standing Vaccination Commission recommends the second booster for people over 70 and for those who suffer from certain pre-existing conditions.
However, the experts are critical of the question of whether a second booster is necessary for everyone. Wanting to achieve complete protection against infection through repeated boosters is probably not a realistic goal, said Christoph Neumann-Haefelin, head of the translational virus immunology working group at the University Hospital Freiburg on Thursday afternoon in a video link. "The aim of the booster vaccination must be to protect the various groups of people from really serious infection progressions."
In healthy people without an immune problem, a relatively robust T-cell response lasts for almost a year after the second vaccine dose, explained Neumann-Haefelin. The first booster vaccination temporarily increases the protection again, also due to the higher number of antibodies, and contributes to its duration.
So-called neutralizing antibodies can – if there are enough – already prevent an infection, they are the first line of defense in the body. T cells, on the other hand, are important for protection against severe courses. After corona vaccinations, the levels of neutralizing antibodies in the blood, which initially increased, drop again very quickly. To protect against infection with the Omicron variant, which appeared at the end of 2021, significantly higher levels are required than with earlier variants – this is one of the reasons why the booster campaign in Germany was expanded.
The drop in antibody levels after an infection or vaccination is "a completely normal process," said the scientific director of the German Rheumatism Research Center Berlin, Andreas Radbruch. What is often neglected in the discussion: There is then less mass, but the quality of the antibodies increases – "and quite drastically". This very important process (affinity maturation) lasts about half a year and cannot be shortened: If you are now considering a second booster, you can "wait until autumn" against this background. All in all, Radbruch described the vaccination as "extremely efficient", and long-lasting protection can be assumed.
Vaccination affects individuals differently
Christine Falk, President of the German Society for Immunology, said about fears of possible future virus variants that undermine the vaccination protection that the spike protein of Sars-CoV-2 has remained very constant in its lower range since Wuhan. Further changes to the extent that these areas are no longer recognizable for T-cells she described as very unlikely.