Have you ever had neem syrup? What is its recipe and benefits? Learn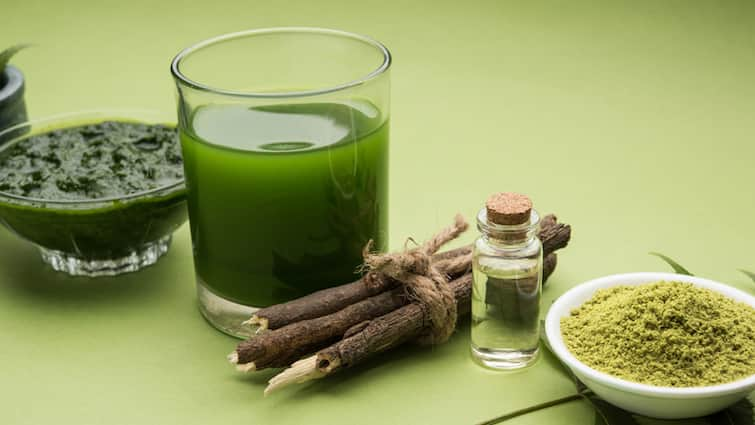 Neem Juice recipe: One seasonal food item which is currently available in abundance is neem flower. It is used to prepare a variety of dishes like curries, chutneys, rasams, etc., but it is also used to make sherbet, which will help you beat the scorching heat of the summer season.
Neem flowers are a wonderful natural antiseptic that can help cleanse your system in one of the healthiest ways. These flowers are white-yellow in color and are completely safe for consumption. It is available in dry and powdered form in the off season, but it is best to consume it fresh. Neem flowers are easily available in the month of April-May-June and should be included in your diet to get many health benefits.
How is Neem Sorbet made?
Material-
2 tsp neem flowers, 2 tbsp jaggery powder, 2 cups water, 2 pinch black pepper powder, 1 tsp fine pieces of ginger, salt as per taste and some chopped pieces of raw mango.
Recipe-
Take two glasses of cold water in a jug.
Add jaggery powder and mix well and make jaggery water.
Now pour jaggery water in two glasses. Put 1 teaspoon of neem flowers in every glass.
Add salt to taste and a pinch of black pepper powder in each glass.
Now put about tsp of ground ginger in each glass.
Lastly, put chopped raw mango pieces, about 1 teaspoon in each glass.
Give a stir to mix everything together and let it sit for about a minute.
We are not unaware of the benefits of neem, but neem flowers are also not behind in terms of health benefits. It is a wonderful remedy for most of your stomach problems like bloating, gas, constipation, indigestion and abdominal pain. These flowers help in reducing the production of bile, controlling Kapha and even treating intestinal worms. Huh. Neem flowers can also benefit diabetics by reducing blood sugar levels and can also boost the overall immunity of the body. Apart from this, it cleans your pimple/acne skin.