Hypochondria in the Corona Pandemic: The Fear of Leaving the House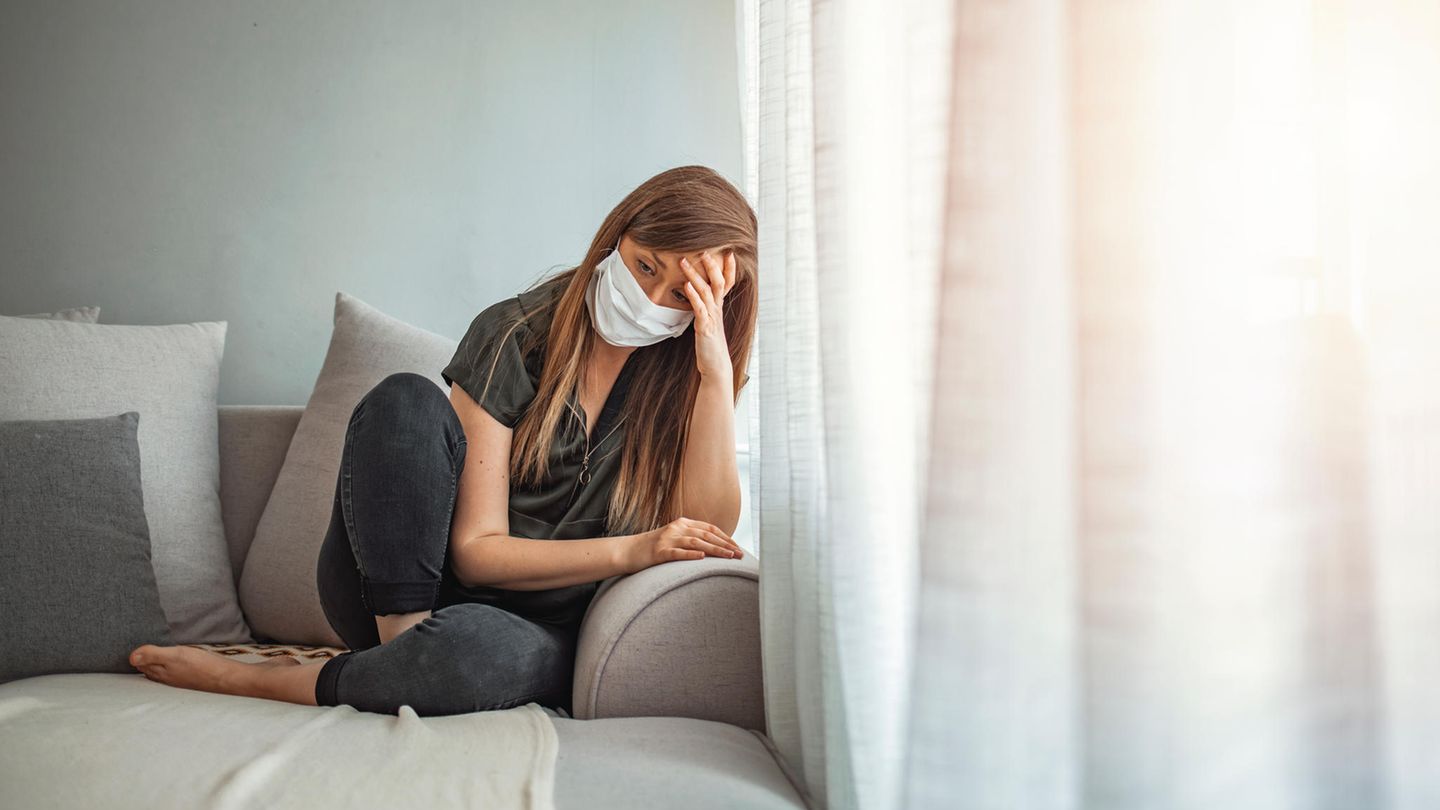 In Molière's comedy "The Imaginary Invalid", the main character Argan amuses the audience with his obsession with the doctor. He constantly has various doctors prescribe various remedies for non-existent diseases, which confirm his delusion in order to make a profit from it. The truth is, hypochondria isn't all that fun, especially in times of a global pandemic
During the past two years, mental health has received a lot of attention. In particular, people with depression and other mental illnesses suffered from the isolation of the lockdowns, for many it was stress and loneliness that triggered such an episode in the first place. But one particular group has not felt represented at all: hypochondriacs. At least that's what we were told star-Reader Sina.
Sina is disappointed with the media coverage. Most of the time, the media were about so-called lateral thinkers, or about people who have economic worries as a result of the consequences of the pandemic – "I don't want to downplay any of that, but there is no talk at all about the people who are afraid of Corona, who find our measures far too lax and therefore hardly ever leave the house," says the young woman. Because her illness limits her so much that her quality of life has deteriorated massively.
It all started for Sina about ten years ago, when she was lying on the bed in her shared room and felt pain in her left arm. Then she did what everyone advises against: Googling. And when she suddenly had the symptoms of a heart attack on the screen, she rushed to the emergency room – and it wasn't to stop at this visit. After that she went to see her first cardiologist. "I now have six general practitioners, three cardiologists, three gynecologists and two dermatologists. I have regular check-ups there, about every two weeks." The doctors know that Sina suffers from hypochondria. Some are less understanding, others show understanding. Since then, Sina can no longer count how many times she has been to doctors and the emergency room. "So 300 to 400 times determined".
When the pandemic paralyzes
Since then, Sina has had two therapies, after which she had the illness well under control. She was diagnosed with hypochondria, generalized anxiety disorder and panic disorder. In practice it looks like this: "I have a symptom and then I get into it, then the panic sets in, and so on. If there is pain in the leg, it is a thrombosis. Pain in the head, it is almost like a cerebral hemorrhage", like the young woman. At some point you will know how to deal with it. But then – then came Corona.
The pandemic set her back completely, reports Sina. It would no longer be possible to meet friends – if so, then only if everyone had done a PCR test beforehand. Her family is very careful, so she could see her dad from time to time. Unfortunately, her mother does not believe in the pandemic and got caught up in conspiracy stories. Therefore the contact was broken off. And Sina also had to give up her previous job. Fortunately, today she has an understanding employer who allows her to work from home. Otherwise, she does a test every day, isolates herself at home, hardly dares to go outside and panics if her boyfriend – with whom she lives together – had contact with the corona virus at work.
Those affected are convinced that they are suffering from a serious illness
"People with hypochondria—or a hypochondriac disorder—believe they have a serious illness," explains Dr. Alexander Spauschus, chief physician at the clinic for psychosomatic medicine and psychotherapy at the Schön Klinik Hamburg. Those affected then also felt the corresponding symptoms, such as headaches or abdominal pain, and think that this must be due to a physical cause. They are then firmly convinced that this must be a brain tumor or colon cancer.
This in turn is followed by repeated clarification in various medical specialties: "The exciting thing that happened then – unfortunately – was that statements that would normally calm us down – that the internist, gynecologist, neurologist says: 'You have nothing' – just doesn't have this calming effect," Spauschus continues. As in the case of Sina, this then leads to patients regularly visiting different doctors in the same specialty. At the same time, the abnormal sensations are anxiously observed and usually used to confirm the suspected diagnosis. A vicious circle arises.
The first clue is avoidance
Another important point is avoidance, says Dr. fun "If it comes to avoidance, then that is an indication that help is urgently needed," said the expert. These are things that were actually good for you and that you suddenly avoid out of fear. As in Sina's case, not seeing his friends anymore. Then you should at least talk to your family doctor, whether the symptoms could have another cause, i.e. open yourself to alternative explanations. "As soon as people are willing to at least look at an alternative psychological explanation and to consider whether this could apply to them, then the disease is almost conquered. But that is exactly what is difficult for those affected," says Spauschus.
Definitely don't google symptoms
Both the expert and Sina advise: just don't google it. Simple advice, actually, but Dr. Google is quickly consulted and likes to spit out disturbing diagnoses. It is better to distract yourself, for example by moving. "The symptoms appear when I'm sitting on the couch at home," explains the young woman. And then you also need medical support – but on a mental level. "First of all, psychotherapy is the drug of choice," says Dr. fun Medications are secondary. "What you can do yourself, in addition to behavioral therapy, are relaxation exercises such as progressive muscle relaxation."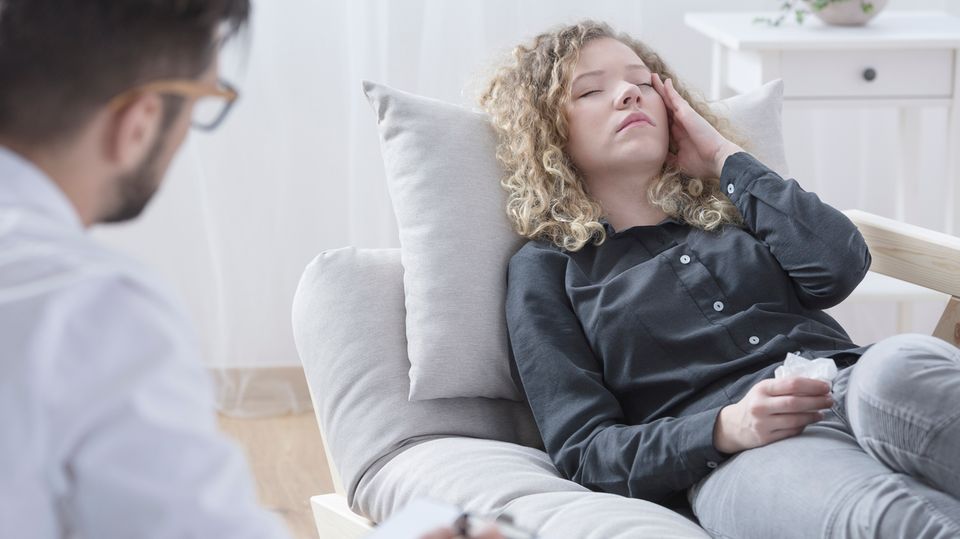 The expert also advises exercise: "I'm talking about endurance activities, i.e. swimming, cycling, walking. Walks are completely sufficient. It would be important to last at least half an hour to three quarters of an hour. Two, three times, better four times Week. So that the pulse is a bit taken by surprise. But it's not about reaching your limits."
Look for offers of help
Sina also wants to do another therapy and advises every person affected by hypochondria to do the same – even if the path is sometimes arduous. "I've been looking for therapy for a year and a half and I've called 632 people and everyone said 'no'. I know that because I keep an Excel spreadsheet," she says. It is well known that there are scandalously few free places in psychotherapy in Germany. Many sufferers search for months or years.
In general, the 30-year-old hopes that there will be more tolerance for mental illnesses, including hypochondria, in the future. Because a person who suffers from hypochondria is not just exaggerating, they are often in such a really bad way that they are paralyzed. As long as a pandemic is still raging in the world, Sina will stay at home for the time being – because she currently only feels safe there.