Little Addy (2) has been in the hospital non-stop since she was born – now she can finally go home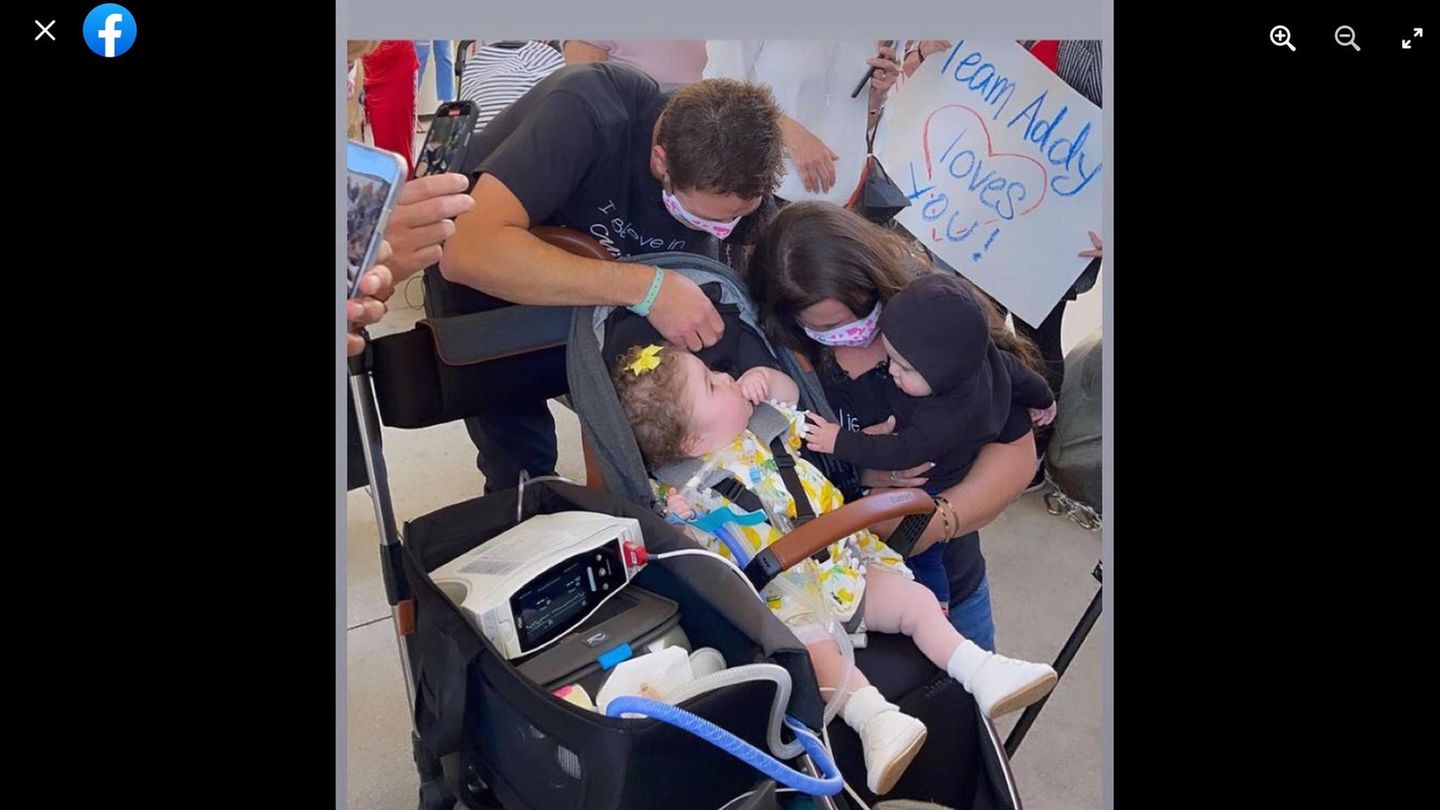 growth disturbance
Two-year-old has been in the hospital non-stop since she was born – now she can finally go home
Little Addy was diagnosed with a growth disorder while still in the womb. She had to stay in the hospital for more than two and a half years – 848 days.
Little Addy was born on December 10, 2019 in San Diego. And for more than two years this world consisted only of hospitals. The girl was taken by caesarean section in the 27th week of pregnancy. She was diagnosed with intrauterine growth restriction (IUGR) while still in the womb. Fetuses with such a disorder develop too slowly.
At birth, Addy weighed less than a pound, had small lungs, and could not breathe on his own. She had to be kept alive on a ventilator, her parents could not take her home. But the long struggle was worth it: after 848 days in two different hospitals in San Diego, the girl was finally able to leave the clinic in early April.
The doctors thought she wouldn't make it
Now she is getting to know a new environment for the first time and can settle into her parents' home. "She had miracle after miracle," her father Chris Smith told Good Morning America. "We are so excited to see where she goes and what she can do. And I know she will continue to surprise us."
Immediately after birth, Addy initially made improvements, but after three months her condition worsened until she finally stopped breathing. The doctors already assumed that the baby would not make it, the parents were preparing to say goodbye. Addy was transferred to another hospital.
With medication, the doctors managed to stabilize her condition to some extent – but the doctors were not able to achieve a real breakthrough for a long time. There were always phases when Addy found it extremely difficult to breathe. "For a year we didn't know if she would make it to the next day," recalls her mother, Aliesha Smith.
The corona restrictions in the hospital posed an additional challenge for the parents. Due to the risk of infection, only one parent was allowed to be with the child at a time. The couple borrowed a camper and parked it in front of the hospital. While one was visiting Addy, the other was waiting downstairs.
Shortly after the birth, the doctors had informed them that their child would probably have to stay in the hospital for years, maybe even decades. The parents are relieved that Addy is finally stable enough to leave the hospital. Now the girl can finally spend more time with her little brother Ayden – he was born last year.