Summer Refreshing Drinks: Make this cool lemon and mint drink in summer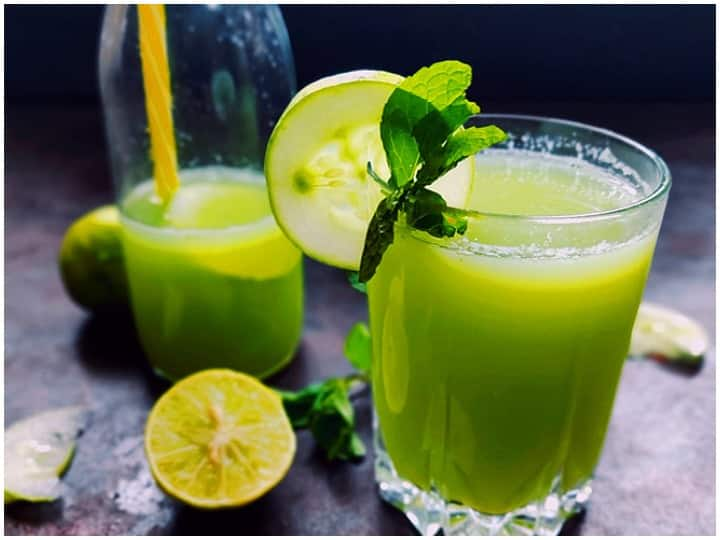 To overcome the lack of water in summer and to cool down the body, we drink many cold drinks. In a way, this time is a bit difficult for everyone. But if we get a hydrating drink in such a situation, then the mind will be refreshed. Today we are going to tell you about one such cold drink. You can feel absolutely refreshed as soon as you drink this drink made of mint and lemon. So let's know in which way you can prepare this drink. To make this drink, if you want, you can also use chia seeds in this drink or you can make it like a normal sherbet.
First way to make –For this, first extract lemon juice and keep its zest. The whole peel will not be needed. You just make it a little great. Add lemon juice water, Chinese lemon zest, mint leaves and a little poppy seeds, cumin powder and blend in a blender. Now filter it and then serve. If you want, you can also serve it with ice cubes with lemon slices and mint. The special thing about this drink is that poppy seeds are used in this drink, which works to cool you from inside.
Material –To make this cold drink, take four lemons, 20 to 25 mint leaves, five to six teaspoons of sugar, a little poppy essence, four glasses of water, four ice cubes, 1 tablespoon cumin powder.
Another way to make First of all, cut the lemon and extract its juice and extract a little lemon zest from its peel. Now put all the ingredients together in a blender and blend it. For this, first filter the syrup and do not take out the smooth drink immediately. After this, decorate the glass with ice cubes, lemon slide and mint to serve it. Now pour it in a glass and drink it immediately. It will not take you more than 10 minutes to make it. This drink will definitely make you feel refreshed in summers.