There is a shortage of minerals in the body, so consume these foods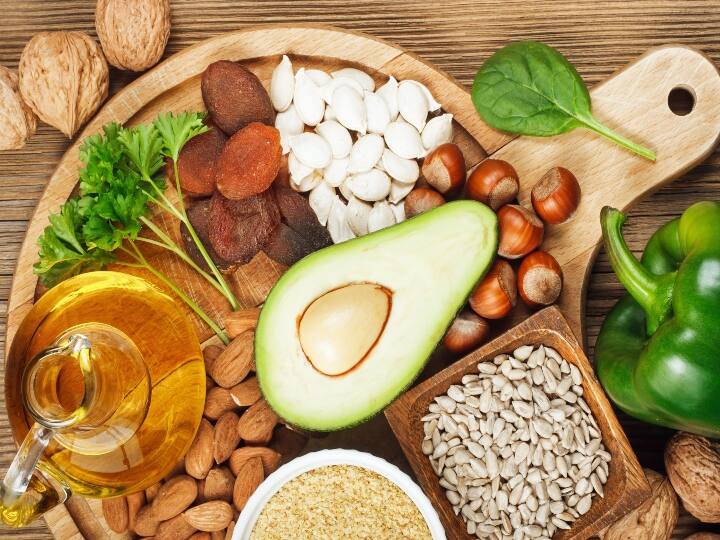 Natural Source Of Minerals: Nowadays, due to disturbances in lifestyle and eating habits, there is a shortage of many nutrients in the body. Due to lack of vitamins and minerals in the body, many types of diseases arise in the body. Its biggest effect is on immunity. In such a situation, we fulfill the deficiency of vitamins, but sometimes we ignore the minerals. The big reason for this is also that many people do not even know about the importance and need of minerals.
If your body is also lacking calcium, iron, zinc and magnesium, then you should include foods rich in minerals in the diet. Today we are telling you about a natural source rich in minerals. The deficiency of mineral elements in the body can be fulfilled by these foods.
Minerals Rich Food
Iron- If there is a lack of blood in the body and hemoglobin is decreasing, then you should consume foods rich in iron. To overcome iron deficiency in the body, you should consume green vegetables, spinach and beetroot. Among fruits you should eat pomegranate and apple. Apart from this, eat pistachios and amla.
Calcium- People who are lacking calcium in their body should include more dairy products in their diet. Such people should eat milk products, pulses, soybeans, peanuts, walnuts, sunflower seeds. Calcium deficiency can also be overcome by green leafy vegetables, peas and legumes. Orange is also a good source of calcium.
Zinc- To overcome zinc deficiency, you should include zinc baked bean, milk, cheese, curd egg, and red meat. If you are a vegetarian, then gram, lentils, pumpkin, sesame, peanut, cashew and almond should be included in the food. Apart from this, zinc is also found in wheat and rice.
Magnesium- To meet the deficiency of magnesium, you can drink peanuts, cashews, almonds and soy milk. Apart from this, you can meet the deficiency of magnesium from salmon fish, chicken, spinach and brown rice.
Potassium- Foods rich in potassium are sweet potatoes, peas, pumpkin. Apart from this, potassium is also found in potatoes, bananas, oranges, cucumbers, mushrooms, eggplants and cashew-raisins. Dates also contain a good amount of potassium.
Selenium- If there is pain in the joints, then make selenium-rich foods a part of the diet. For this, you must include soy milk, banana, blueberry in the food. People who eat non-veg can also eat pork, chicken, fish and egg.